Dear Faith Member
What an exciting year it'
s been at Faith in 2017! 51 new disciples have joined and we've had 25 baptisms. Our capital campaign raised $142,000 for audio visual enhancements in the sanctuary and to continue to pay down the mortgage—we'll be under $3 million starting in 2018! Mission Grants in Motion and Endowment grants allow for spiritual entrepreneurship to thrive. Your faithful gifts to our general budget make a variety of ministries flourish, from visiting the sick and homebound to vibrant children's ministry programming.
You have gone above and beyond our typical annual stewardship appeal. Thank you!!!
Each of us has been called by God into important work.

We heard the call of Moses through the burning bush in Exodus 3. A reluctant Moses asks "Who am I" to be God's messenger to pharaoh? God promises to be with Moses. If asked by the Israelites, who should Moses say has called him? God says "I AM who I AM." I AM has sent me to you.
No matter what we do, God will be with us. Our identity cannot be separated from God's presence in all that we do. For example, I AM... a pastor, and God gives me strength to lead. I AM a husband/father, and God gives me love. But it also affects WHO I AM. There are many ways for me to finish the phrase I AM… _____. But how about you?
Your stewardship team is dedicated to encouraging YOU to express your gratitude for God's blessing in your life. They have planned some engaging and exciting activities to bring us together in fellowship and to focus our congregation on how our combined financial giving contributes to a ministry that God is using to change our community and world. This is an important time and we are doing special work.
Simply Giving offers a convenient way for you to give electronically and provides much-needed donation consistency for our congregation. If you already use Simply Giving, thank you. Tell a friend how easy and secure it is! Regardless of whether you use Simply Giving, we are asking you to prayerfully consider increasing your financial commitment for 2018—consider a 5% or 10% increase of your current year giving.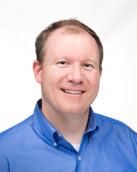 On behalf of the stewardship team, I'm excited about the ministry that we are all a part of and I thank you for continued response to God's call in your life!
Pastor John
p.s. December 6 update:
A generous couple at Faith Lutheran has given us a Christmas gift: a matching gift up to $50,000! That's right, for every dollar raised up to $25,000 for the capital campaign by the end of 2017, they'll double it! If you're doing the math it's 1 + 2 = 3!
For example, $30 turns into $90. A $100 gift is actually $300!
When we reach $25,000 + their gift of $50,000 = we reach $75,000… <insert happy dance> and we can further pay down the mortgage and drop our monthly payment to free up an extra $10,000 a year in our general budget for ministry opportunities!!!
With the end of the fiscal year approaching, Faith needs to be mindful of our general giving and not have this request affect our stewardship drive. Please consider giving to this campaign after making a general ministry commitment. We are thankful for your generosity as we prepare for Christmas and celebrate what God is doing with our ministry in 2018!!!!