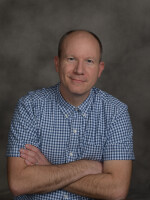 Pastor John Klawiter
Senior Pastor
Office: 651-464-3323 ext 107
E-Mail:

I love being the pastor at Faith Lutheran! There is always something new and exciting happening here. I started in 2016 and Faith was the right place for my family to join (my wife Taryn and I have 8 kids). I think ministry is about what God has us doing beyond the walls of the building—but worship is an essential part of our community of believers coming together to support one another, grow in faith, and learn about how God is calling us to be God's hands, feet, and voice in the world. We have an awesome staff that helps you grow in your ministry—not to do the work for you.
Do you have a prayer concern or Pastoral need? Let us support you!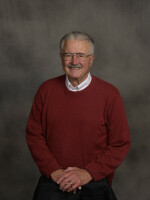 Pastor Steve Melander
Visitation Pastor
Office: 651-464-3323 ext 106
E-Mail:

I retired from full time pastoral ministry a few years ago, but what I love the most about being a pastor is visiting people at their homes or when they are hospitalized. By working part-time as the visitation pastor, I get to keep doing what I love during the week and worship on Sundays with my wife, Deb, as a member. If you or someone you care about needs a phone call or a visit with communion, please let me know.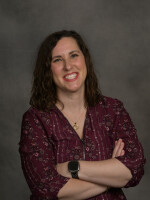 Deacon Nina Joygaard
Adult Ministry Deacon
Office: 651-464-3323 ext 105
E-Mail:

I work with Adult Ministries at Faith – and there are so many ways to get connected! I am passionate about community, spirituality/prayer, serving our neighbor, and vocation (Who has God created you to be for the world?). I am a Minister of Word and Service and hope you are blessed by authentic Christian community as I have been. I want to walk with you as you find your ministry.
If you want to connect at Faith or have an idea for a new group or service that you want to be part of – talk to me!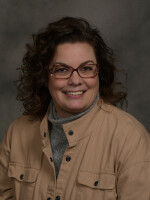 Deanna Ramberg
Office Manager
Office: 651-464-3323 ext 101
E-Mail:

I am responsible for the day-to-day management of the church office functions, act as the executive assistant to the Senior Pastor, and provides administrative and informational support to the congregation members and other staff.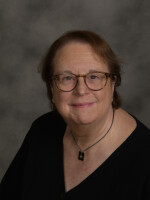 Pam Lautzenheiser
Administrative Assistant
Office: 651-464-3323 ext 116
E-Mail:

I am responsible for providing administrative support to our staff, with an emphasis on church membership records and communication.
If you want to know when the next New Member class will be, talk to me!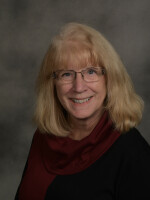 Cathy Nelson
Director of Children, Youth and Families
E-Mail:

There are so many great opportunities to grow in your faith at Faith and I'd love to help you. Wednesday nights are for the whole family—from birth to retirees, there is something for you. I'm the director of children (talk to me about Sunday school), youth (service groups, confirmation, and encouraging our youth to lead), and family (which means inter-generational learning and bringing people together around activities that are fun AND develop faith).
Want to learn more about Wednesday night programs, Sunday morning Christian education, or walking alongside children and youth? Talk to me!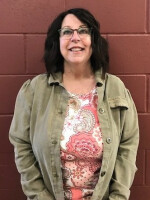 Amy Keis
Children's Ministry Coordinator
E-Mail:

I lead programming for children on Wednesday nights. I also help out occasionally on Sunday mornings during Sunday School.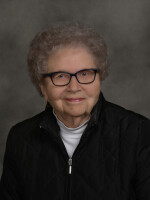 Jean Peikert, RN
Parish Nurse
Office: 651-464-3323 ext 120
E-Mail:

I function as a part of the pastoral ministry team serving the congregation and the community by bringing an approach of wellness, wholeness and prevention.
This includes blood pressure screening at church and in the community; visits to homes, hospitals and nursing homes; and the distribution of communion to people unable to attend church. Follow-up visits are also done after hospitalizations for people who need an advocate and for people with terminal illnesses.
Education is also a part of the ministry. CPR classes are periodically available, articles of health care issues in Faith communications and handouts are available in the Parish Nurse Office.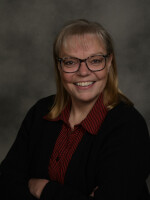 Linda Burk
Traditional Worship Arts Director and Faith Music Academy Coordinator
Office: 651-464-3323 ext 115
E-Mail:

I develop and lead the traditional worship music ministry for Faith Lutheran Church and rehearse and conduct the Faith Choir, Family Choir, Youth Choir and small choral ensembles to support traditional worship and special services. I also serve as Faith Music Academy's primary administrator and point-of-contact to the public, instructors and students.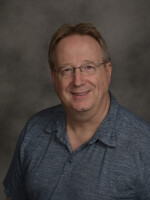 Dean Jensen
Handbell Director
Office: 651-464-3323 ext 115
E-Mail:

I lead rehearsal and conduct the adult handbell choir to support worship and special services.
You are invited to use your musical gifts in music ministry at Faith.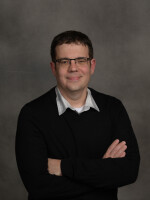 Alan Ball
Organist/Pianist
E-Mail:

I serve as the organist/pianist at the Sunday traditional worship serve and special services.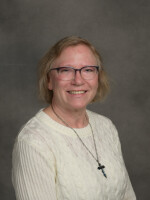 Ginger Kell
Custodian
E-Mail:

I perform custodial tasks in the evenings caring for and looking after the church.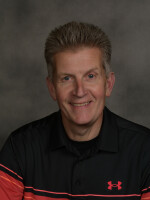 Duane Nelson
Maintenance and Event Custodian
E-Mail:

I contribute to the maintenance, repairs, appearance, and safety of the buildings and grounds.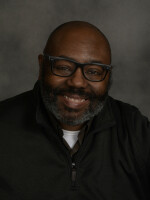 Dennis Sanders
Communications Manager
E-Mail:

I oversee the communications ministry here at Faith, which includes the website and social media. If you have stories about one of our ministries or how Faith is making an impact in the world, I'd love to hear them.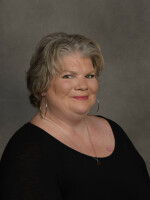 Britta Dumke
Youth Ministry Coordinator
E-Mail:

Hey there! My name is Britta Dumke and I am the new Youth Ministry Coordinator. I am so excited to work with the 9th-12th graders and their families.
A little background about me. I am a life - long Lutheran. I have been working with youth and their families for most of my life. I have a bachelor's degree in Children, Youth and Family Ministries and Biblical studies. I have an amazing 8-year-old daughter, Ebba. I am breast cancer THRIEVER and I am so grateful for all the love and support that I received from my Faith family. I have a passion for meeting people where they are in their lives and encouraging them to discover their God-given gifts.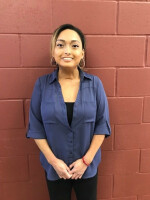 Laura Rodriguez
Children's Ministry Coordinator
E-Mail:

I've volunteered during VBS in the past years and I'm excited about what this work means. I've lived in Wyoming with my family for 6 years now. I'm originally from Chicago and grew up in the city. I've grown to love the winters here. And I'm so grateful to finally be able to participate and be a part of all the spiritual celebrations and community events to come.
I'm excited to be joining Faith Lutheran this year. I also help lead programming for the children on Wednesday nights. And on Sundays, I'm available at the Ed wing to help out with Sunday School. The nursery is also a part that I also enjoy helping manage.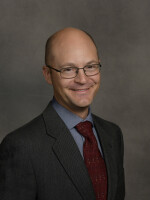 Daniel Diemer
Financial Manager
E-Mail:

I handle various financial and personnel duties to help us be good stewards of Faith's resources. I have been a member here since 2007 and I have been a part of many committees and groups. In the past few years I have really appreciated being a confirmation guide and I also enjoy serving on the Tech Team. My favorite activities are running, golf and hiking.