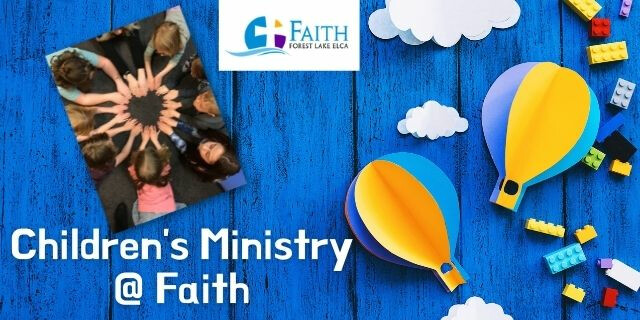 We treasure our children and see them as a vital part of our congregation. We offer many opportunities for children to grow in their faith and provide their parents with the tools to help them teach the faith to their kids during the week.
Fall 2022 Christian Education Line-Up
Sunday School:
Sunday Mornings at 9:00 AM -Ages 3 thru 5th Grade (must be 3 year-old by September 1 and potty-trained
Wednesday Evenings, 6:30-7:30 PM
6th Grade Confirmation Readiness Classes
Confirmation (7-9 Grade)
Club 45
Blast
For more information or to register for each program, please go use the following links below.
For more information contact Cathy Nelson - / 651-464-3323
Safety
Faith seeks to provide a safe and secure environment for children who participate in programs and activities. All persons who desire to work with the children participating in our programs and activities will be screened.