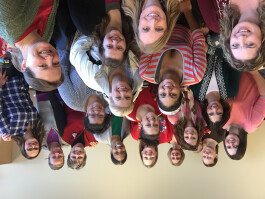 Bible Study
Participate in a private Facebook group led by Pastor John. Groups reflect on and discuss upcoming Sunday Bible readings. Sometimes their comments make it into the Sunday sermon!
To join a group, email Pastor John at or private message John Klawiter on Facebook.
Join our Monday night Bible study. We meet weekly at Faith in the conference room from 7:00-8:00 pm. Led by congregation member Lloyd Sather.
On Tuesday mornings, the Old Guys meet at Key's Cafe in Forest Lake in the back room at 9:30 am. Men are welcome to join in fellowship and discussion of the upcoming lesson for Sunday. You might learn a thing or two before the sermon (or end up IN the sermon!).
Women of Faith Groups
Our mission is to enrich lives of women through Bible study, fellowship, friendship, support of one another, dedication to the congregation and community of Forest Lake. As part of the Women of the ELCA, we commit ourselves to grow in faith, affirm our gifts, support one another in our callings, engage in ministry and action, and promote healing and wholeness in the church, the society, and the world.
Four different groups, or circles, meet monthly. For times and dates, contact us.
Mothers of Preschoolers (MOPS)
MOPS is an international organization that provides education, spiritual reflection, mentoring, activities, and support.
Faith's morning MOPS and evening MOPS meetings include practical teaching through speakers, demonstrations, and videos. Plus, there's always food! But more importantly, you'll get to have honest conversations with other moms who understand the joys and frustrations of motherhood.
Please contact us (morning) (evening) prior to coming to a meeting. It's important so an adequate number of caregivers will be on hand! There also may be a waiting list depending on the age of your child.
Music Ministry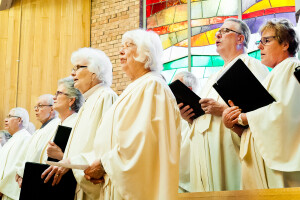 I will sing of your love and justice; to you, Lord, I will sing praise. Psalm 101:1
Music is a gift from God, developed, shaped and shared in the service of God. We welcome participants of all ages and levels of experience to our choirs, Praise Team and more. There is joy to be shared through music!