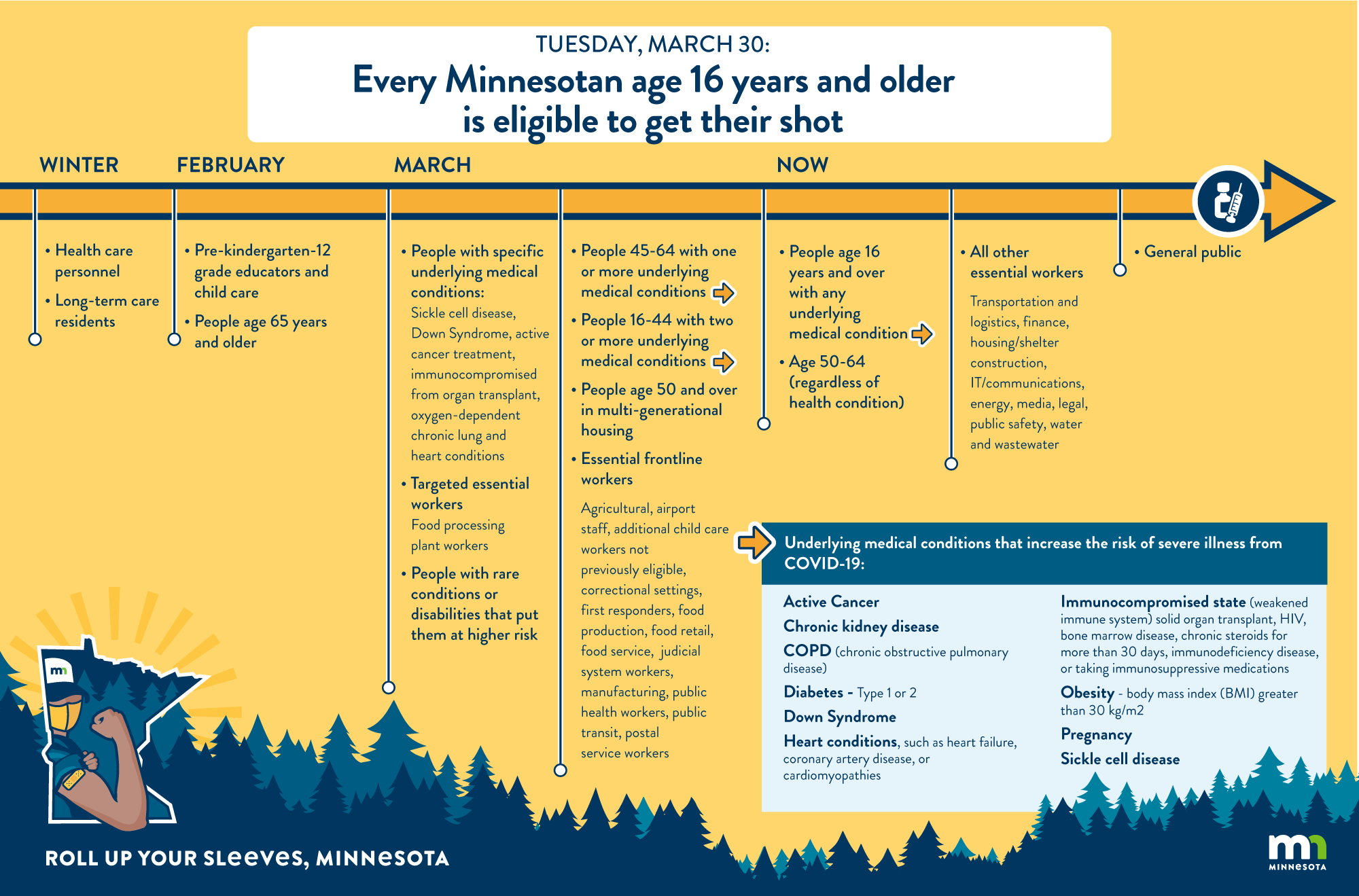 Be Well Message, March 30, 2021
And the good news is.....As of today, Tuesday, March 30, anyone in MN who is 16 or older is eligible to receive vaccination against COVID-19!
What do you need, Faith? What information are you looking to find? Vaccine roll out and availability is in the news daily, but perhaps you are having trouble navigating the web. If you need help, reach out to us and we'll see if we can connect you with someone who might be of assistance to you. You can also reach out through your health-care provider or pharmacy.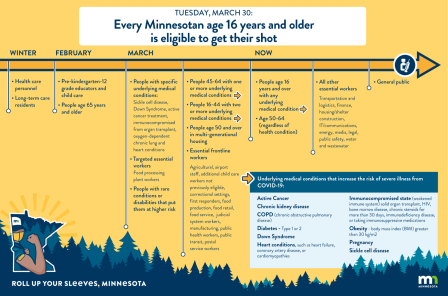 Here are a few helpful links that may get you some answers without having to search high and low.
Linked here is the COVID-19 Vaccine Connector tool, helping Minnesotans find out when, where, and how to get their COVID-19 vaccine. When you become eligible, the Vaccine Connector will:
alert you of your eligibility;
connect you to resources to schedule a vaccine appointment; and
notify you if there are vaccine opportunities in your area.
As Minnesotans become eligible for the vaccine, they will still make appointments directly through a registered vaccinator at this time. You can find vaccination centers near you here.
COVID-19 testing remains a critical part of our strategy in combating COVID-19, and there are currently more than 20 testing sites located around the state, all of which offer no-barrier access to testing. Make an appointment here.
By following this link, you will arrive at a page that looks similar to the screenshot referenced above. Notice that there are a variety of menu options in the line that begins "COVID-19 Vaccine Summary." By clicking through those options, you can get to data concerning vaccines and what's happening.
We're making progress with everything "pandemic", but we need to remain diligent in our mask-wearing, hand washing, and social distancing. Let's not grow weary or discouraged. And let's help each other in any way possible! Be Well, Faith!