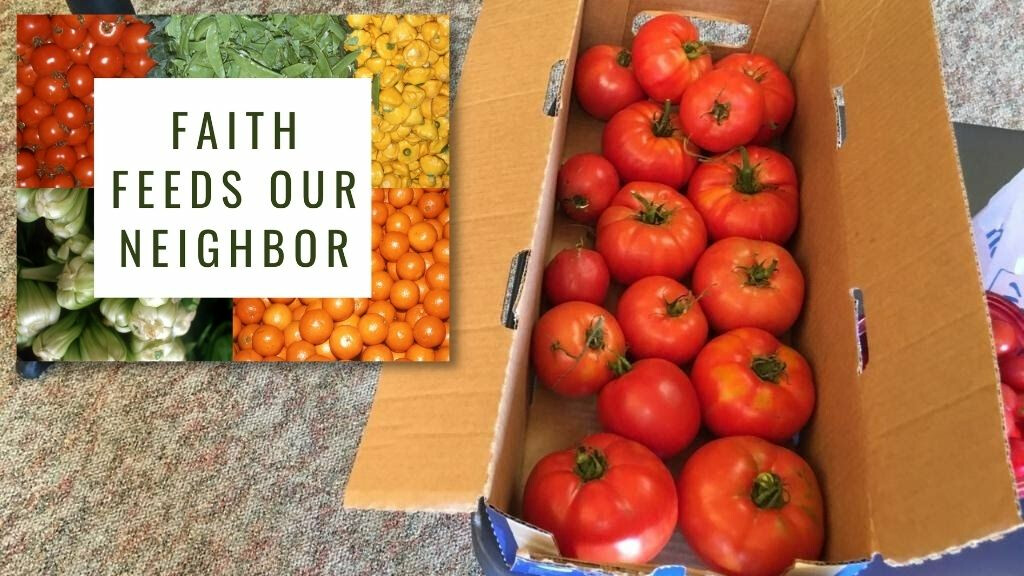 Woohoo!!! It's finally time for
Faith Feeds Our Neighbor
to go back into action! Lakes Floral is bringing a bounty of tomato and pepper plants as well as herbs and veggie seeds ready to plant into your garden plots and pots. You get to channel your inner gardener and our local Community Helping Hand gets the bounty! Faith has been so successful with this outreach program for the past two years that there is a waiting line of grateful folks on Thursday mornings eagerly anticipating our homegrown goodies. We help our neighbors have access to the absolute freshest, tastiest produce and that may help change someone's outlook, fortune and life. Imagine that!
Plants and seeds will be available for pick-up this Sunday, May 22, from 9 am - 12 Noon at
Door 1
. They also can be picked up during normal Faith office hours during the week.
You care for the land and water it; you enrich it abundantly.

The streams of God are filled with water to provide the people with grain, for so you have ordained it.

You drench its furrows and level its ridges; you soften it with showers and bless its crops.

You crown the year with your bounty, and your carts overflow with abundance. Psalm 65: 9-11
Thank you in advance for your generosity!