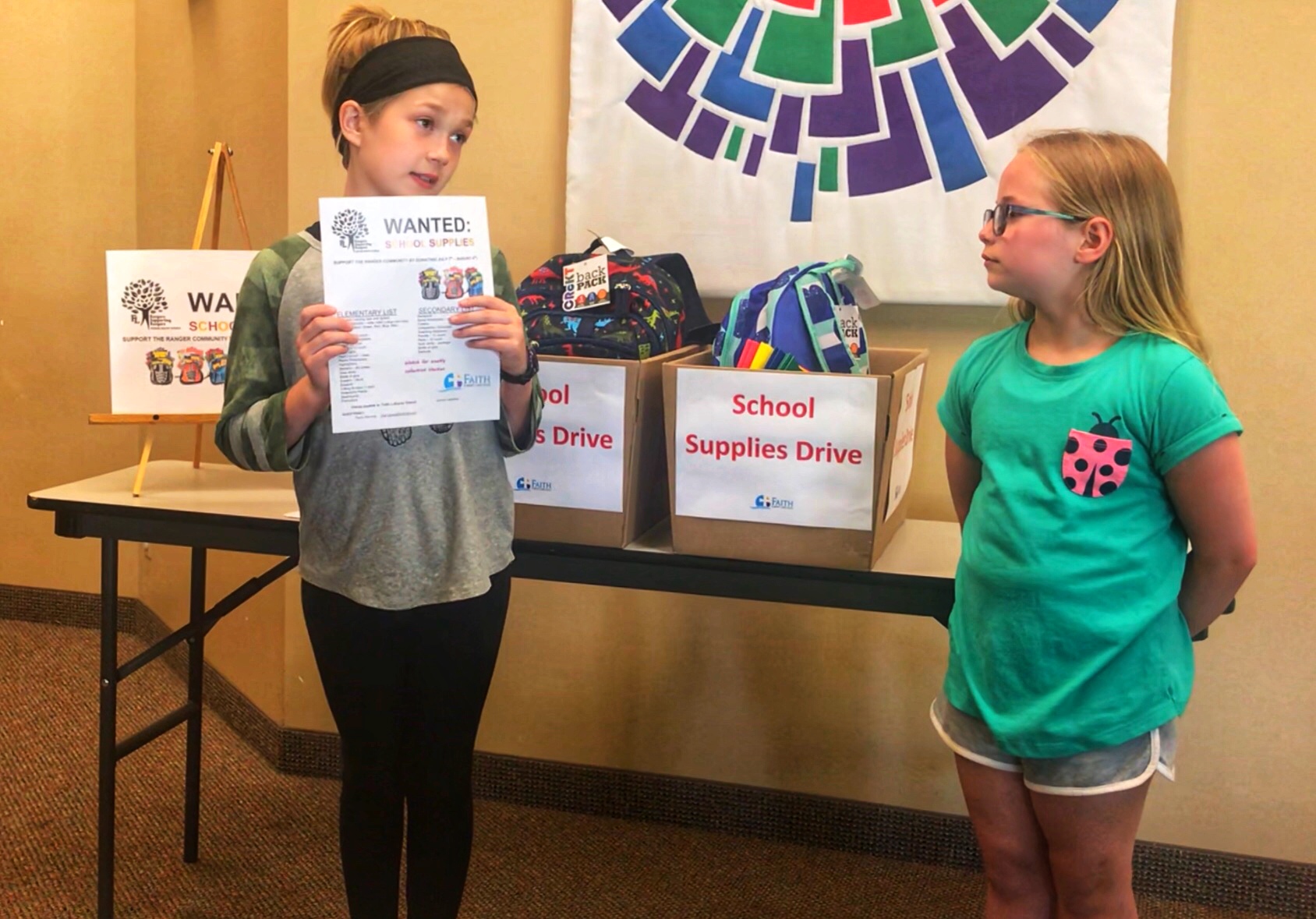 Long thoughts about fellow students in need
This summer Piper DeLong and Anna Lindberg were asked to act in a video. But that short appearance on camera led to some long thoughts about fellow students in need.
In the video, the two fifth graders at Lakes International Language Academy asked the Faith congregation to help collect school supplies for students who would return school without those basic needs. It caused both Piper and Anna to start thinking about what school would be like for students without school supplies.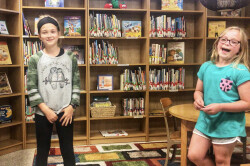 "It would be scary, because how are kids supposed to go to school and learn without school supplies?" Anna said. "If the teacher asks you to take out a pencil, how can you do that if you don't have one?"
Piper agreed, adding, "It would be really hard, because kids can be judgmental, and I could see kids being sad that they didn't have the things they needed."
Those thoughts pushed Piper, who is 11, and Anna, who is 10, on a journey to collect school supplies this past July 7. The journey began when Piper's mother, Paula DeLong, saw a note in the bulletin asking for a volunteer to organize the drive.
"My job involves organizing events like this, so I thought, 'Why not volunteer?'" Paula said. "Then I asked Piper if she would help me out, and I invited Anna to be in a video with Piper."
So Paula created a script for the video, which would feature the two girls talking about how hard it was for a kid to go to school without having school supplies, then inviting the congregation to help.
Both young ladies said they appreciated the positive response of the congregation to the video. But here is something few people knew: The script was completed late on a Thursday night, and it was taped the next afternoon – meaning Piper and Anna had very little time to memorize their lines.
"They did a great job of act this script out without really practicing it – the recording that was played was just the second recording!" Paula said.
And Faith did more than just applaud the two young ladies' performance.
"When the video played, you could see a lot of people in the congregation get excited to help," Paula said. "A lot of members were excited to see Piper and Anna were involved – and that made them want to help the kids."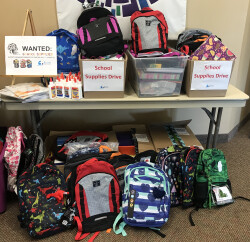 The real reward came when school supplies came pouring into the church. The drive collected more than 50 backpacks as well as boxes full of pencils and erasers, markers, watercolors, rulers and protractors, glue, and notebooks and folders. The supplies were sent to the Rangers Supporting Rangers program, which benefits both Forest Lake Area Schools and North Lakes Academy, as well as to LILA, the school the two girls attend.
The drive also collected $1,334 to help 330 area students, with each school receiving a percentage of those funds.
"I know the Rangers Supporting Rangers program was really excited to receive their check," Paula said. "They used the money to fill in the supplies that they needed."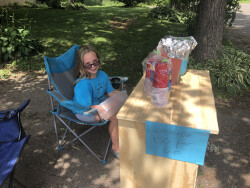 While much of that money came from donations from the congregation, Anna created a lemonade stand to raise money.
"When I wrote the script, I wrote it knowing Anna liked to do lemonade stands as fundraisers," Paula said. "And she ran with it."
Anna said the video caused her to think about other ways she could contribute to the drive.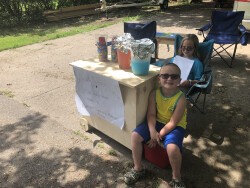 "The script said I would open a lemonade stand, and I like to do that," she said. "So I did, and I raised $19 dollars at the stand. I sold eight cups of lemonade for 50 cents each, but some people donated more when I talked to them about what we were doing. And my grandma heard what I was doing and donated $20 more."
Now that the drive is over, and school has started, you might think the wave of excitement the drive caused has come to an end. But it turns out there are still ripples being created.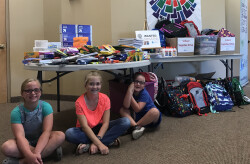 "After the drive, I was writing in my journal, and I had an idea," Anna said. "If I had a lot of money, I would give it to people who are poor so they could have nice things."
And simply having those kinds of thoughts can help the world solve any problems that exist.