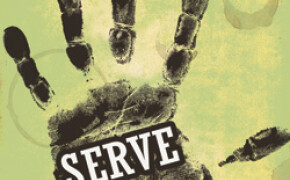 Disciples of Jesus find ways to serve; for the sake of others. When the Old Testament Prophet Micah told his people how to practice faith, he told them to "Do justice and love mercy" (Micah 6:8). When Jesus was asked about ultimate matters, part of His response was "Love your neighbor as yourself" (Matthew 22: 36-39).
Practicing justice and doing acts of mercy and service put flesh on God's love. Caring for others in Jesus' name in active, tangible ways makes Christ's presence and heart known to them and becomes part of who they are. Caring for others in Jesus' name helps those we serve in places where they truly hurt and have need. Caring for others in Jesus' name is a witness to those who are watching from the sidelines about the integrity and heart of Jesus' followers.
Jesus didn't only address the spiritual needs of the people He met. His was a high-touch, hands-on ministry that addressed the human needs for health, wholeness and inclusion. The faithful disciple seeks to serve as Jesus served.
Service Opportunities at Faith Lutheran Include:
God has blessed you with time, talent and financial resources and has entrusted you with their care and use for His purpose.
To begin your search for service opportunities, check out the "Get Connected" page
When you are at Faith or in the Forest Lake community and see an opportunity to serve, take the initiative!

Do it yourself in Jesus name.
Invite others to serve with you.
Share your experience with others to inspire action.
Don't put off your participation in God's work. Jesus showed us the way to be a servant during His time on earth. Jesus has called all of us to service.
Let's adopt another slogan: NO SPECTATORS.